Overview PMP® Prep Time & Effort
"Congratulations! Your application has been approved!"
Once you receive this email from PMI, you can focus on studying and making sure you are well prepared to sit for the PMP® certification exam.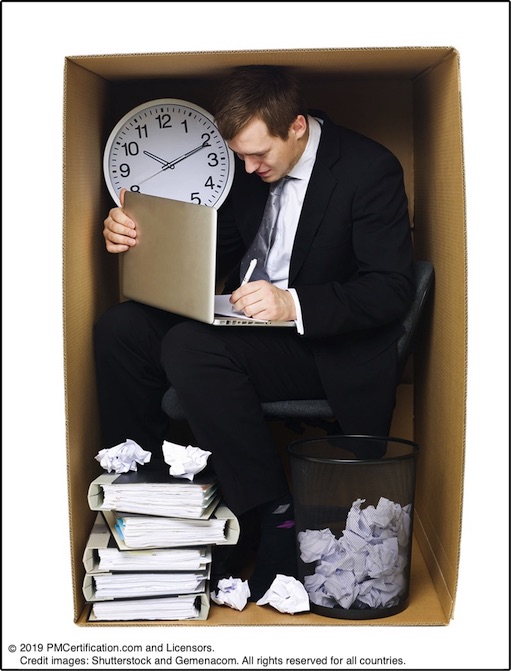 The time and the effort required for this task will depend on several factors. Based on PMP® Alumni experiences, the most critical factors are your experience and your educational background.
Candidates with a recent degree in management or business usually need to invest less effort to absorb all the subject matter addressed in the exam objectives. If you do not have this academic background, you will have to explore many concepts in greater detail, which can be accomplished by reading books in addition to the PMBOK® Guide.
Moreover, the date you chose for the exam and the energy you put into studying project management will determine how much time you will need to get ready. Your study journey might be akin to either a long distance run on flatlands or a sprint on a rocky mountain trail. In either case, this book can help in your final weeks of study effort by assessing any knowledge or skill gaps that you need to address before you are ready and fully confident to take your exam.
It's also important to point out what is the latest version of the PMP® exam and when it was or will be redesigned. As such, all exam questions should be aligned with specific project management tasks, as documented in the most recent PMI® Role Delineation Study (RDS). Therefore, we recommend you devote time to understanding this important document and that you train for the exam using practice questions that are designed for, and reference back to, the RDS to make sure you receive the most effective training.
You will find the latest version of the RDS as part of "The Project Management Professional (PMP®) Examination Content Outline" which is also a valuable resource for understanding the exam objectives. You will be able to download this document on PMI® website.
PMI, PMBOK, PMI talent triangle and PMP are registered trademarks of the Project Management Institute, Inc. All other trademarks are trademarks of their respective owners.
We do not endorse or recommend any particular training or services. We provide information only which we hope are helpful.